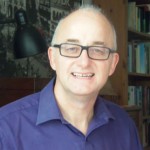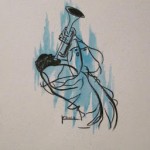 Joseph Morley was born and grew up in Nottingham. He trained in both classical and jazz piano before moving to London to pursue a career as pianist, keyboard player and Music Director in all forms of commercial and popular music.
Joseph has worked in concert with artistes including Lulu, Lenny Henry, Des O'Connor and Helen Shapiro plus West End musicals including Blood Brothers, Dirty Dancing, Saturday Night Fever and We Will Rock You.
The wealth of personal experience of working in the 'music biz' has inspired Joseph to write Dal Segno. The original idea and inspiration came early in his career when he was playing with the resident band at Hammersmith Palais, however, it was to be several years later after many re-writes when Dal Segno was finally completed.